Biz Team
Sri Raghavan, CEO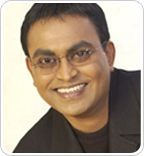 Sri is an experienced Marketing Professional. Prior to founding BizSciences, Sri was the Senior Vice President of Revenue Management and Analytics at Wyndham Exchange and Rentals (a division of Wyndham Worldwide, the hospitality company). In this capacity, he held the responsibility for worldwide pricing and database marketing analytics for over 4000 resorts affiliated to the Wyndham network. The Late Management Guru C.K Prahalad, in his last book, "The New Age of Innovation", cited Sri's work in Database Marketing and Analytics at Wyndham as a Best Practice Case Study.
Sri has also spent time with i2 Technologies, Kurt Salmon Associates, a management-consulting firm focused on retail and consumer goods and started his career as a Professor of Marketing at the University of Missouri. Sri has a PhD in Business from the Fox School of Business at Temple University in Philadelphia. His award winning research has been published in prestigious business journals such as Management Science and Journal of Business Research.
Balaji Ravi, Head of Engineering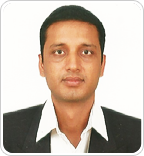 Balaji has over a dozen years of building and successfully deploying products/solutions across multiple vertical industry domains including Telecom, Finance and Manufacturing. He has the experience of working in big companies as well as start-ups and has worked at several successful Boston area startups. He is a Hands-on leader and presently oversees all aspects of Development and Product Management. Balaji has an MBA from the prestigious F.W. Olin Graduate School of Business at Babson College in Boston and also an undergraduate degree in Engineering from Mumbai University.